Just received an email from YouTube telling me something I wasn't aware of, namely Article 13, a new EU copyright directive which could have large unintended consequences that would change the web as we know it.
Read on, click the link at the end to find out more. And do let me know what you think.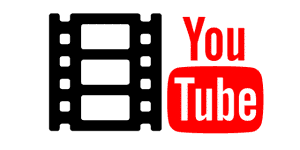 Hi Colin James,
Imagine an internet where your videos can no longer be seen.
Imagine an internet without your favourite creators.
Imagine an internet where new artists are never discovered.
It could happen in Europe.
Article 13 is part of a new European Union copyright directive created with the intent to better protect creativity and find effective ways for copyright holders to protect their content online. To be clear, we support the goals of Article 13. However, the current European Parliament proposal of Article 13 will have serious unintended consequences. It threatens to deprive millions of people in Europe of their ability to upload content to platforms like YouTube. European viewers would lose access to billions of videos from all over the world.
There's a better way. Learn more and make your voice heard at youtube.com/saveyourinternet
The YouTube Team